Being a Juventus Official Fan Club means that the Club is officially recognized by the parent club, Juventus F.C. in Torino. This means that we are united by the love of our team and our passion for the game, stimulated by the black and white and pushed forward by the fervor of our cheers.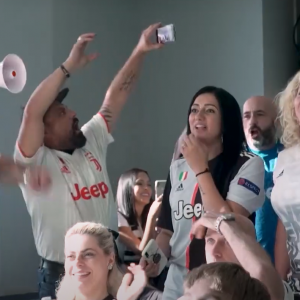 Black & White Viewing Parties
Look out for announcements on when and where to watch games with the club or exciting events we can celebrate together. There is so much we have planned for 2021…be it virtually or in person, we will see you soon!  Covid Safety Protocols will be in full effect.
Black & White Gala
An evening you will never forget!
More details on this event will be posted soon. But what we can say is that people will be talking about this event for year many years to come.
VERY SPECIAL THANKS TO OUR CLUB SPONSORS